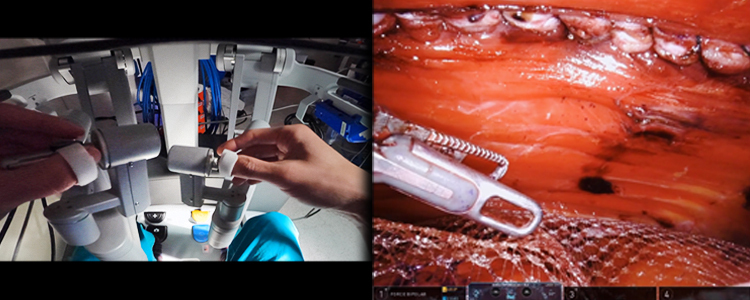 Rockson C. Liu, MD, FACS
General Surgery
Epic Care
Alta Bates Summit Medical Center
In this case, Dr. Rockson Liu performs a robotic eTEP retrorectus Rives-Stoppa repair of an upper midline primary ventral hernia that was partially reducible but mostly incarcerated, and greater than 6 cm in a 63-year-old female. Robotic ports were placed directly into the retrorectus space. Using the crossover technique, the retrorectus spaces were combined with a preperitoneal bridge of the peritoneum. The defects were closed robotically, and a medium-weight, macroporous polypropylene mesh was placed within the retrorectus space.